Back to where I left off...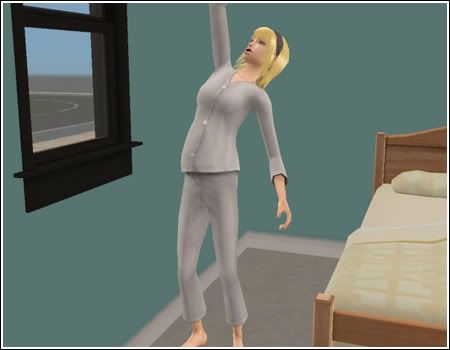 Adriana is giving birth!




A baby girl! Her name is Brianna. She has blond hair, green eyes, and seeing as Adriana and Noah both have the lightest skintone, Brianna does too.




Noah decided to be the good father that he is and take care of Brianna for a little while. :D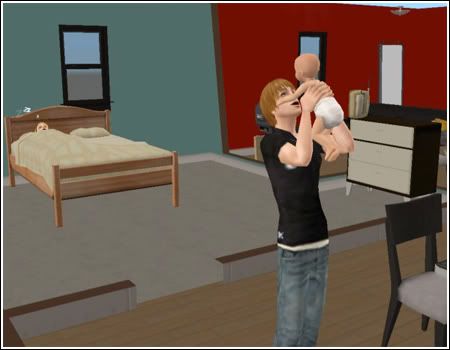 Noah keeps her busy while Adriana recovers from her pregnancy with a well-deserved nap.




SKUNK! That same skunk keeps showing up on my lot. So I had Noah chase him off, but all he wanted to think about was the baby.




Pouring cereal.

It's SERIOUS BUSINESS.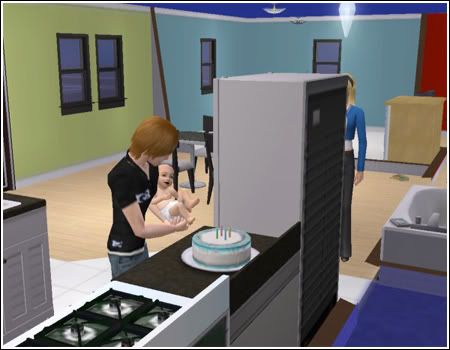 Birthday time for Brianna!




After a hair and wardrobe change, she looks really cute. I haven't decided yet, but she has a good chance of being the heir because of her cuteness. :D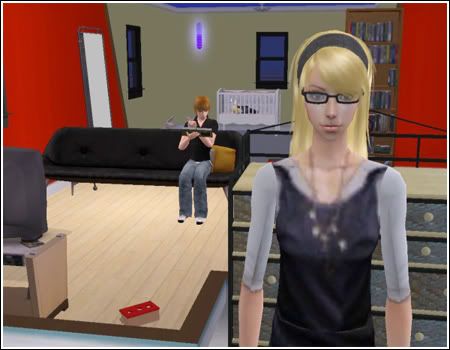 And I finally managed to get Adriana over to a community lot to buy some new clothes.




She's showing off her new outfit. XD




Potty training is exciting for Noah at least.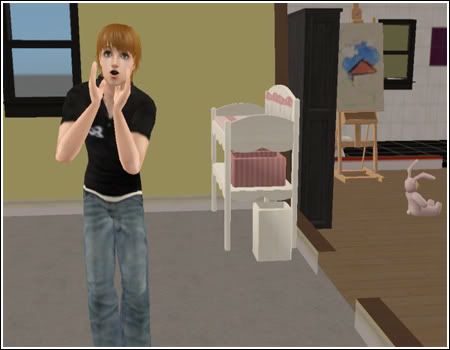 He's a little too enthusiastic about it.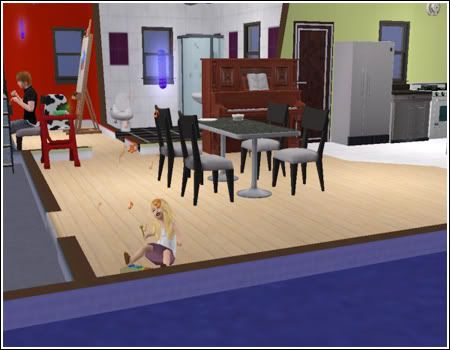 Brianna loved her Xylophone. She got a lot of Creativity points during her toddler days.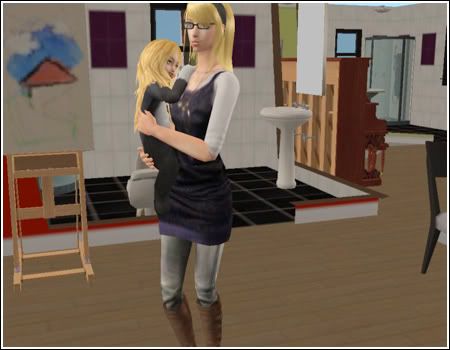 Mommy is taking the toddler to bed...

And I believe that lovely picture of a house on the easel in the background belongs to Noah. And I thought he had talent. XD




I don't know what happened to my other pictures, but Adriana is pregnant again! And surrounded by stinky dishes.




One of Brianna's favorite toys...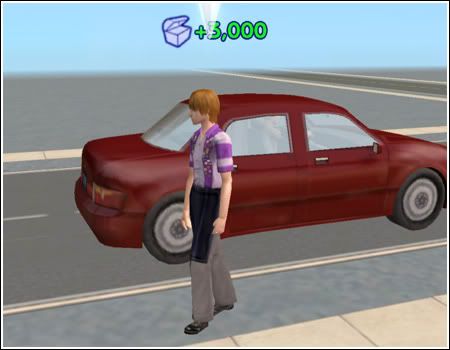 Noah got a promotion. He's probably on level 4 or something there.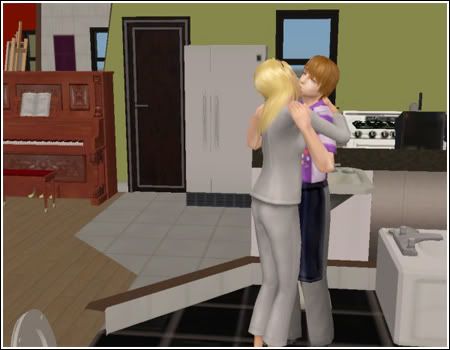 A celebratory kiss in the bathroom.




Yes, and now Noah is continuing his work on the house picture.


Come on! Say 'momma'!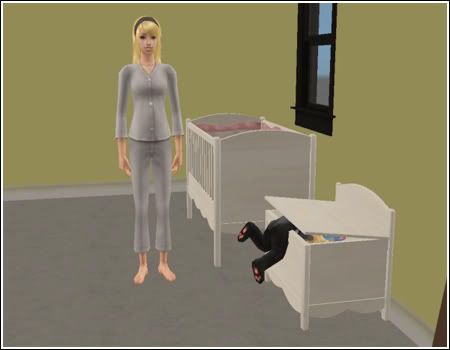 This picture doesn't really have a point, but I thought it was funny looking. :D




Awww... Noah loves playing with the kids.




And there he is with Brianna again. Taking her to her crib, maybe?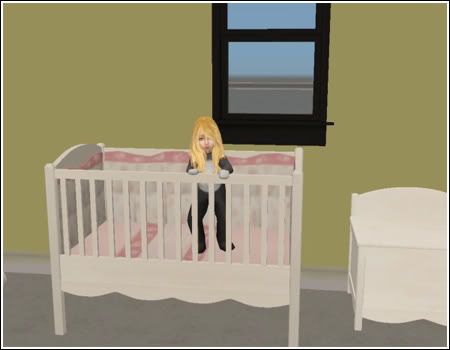 Brianna doesn't want to stay in her crib. She always threw a fit if someone didn't let her out the second she woke up.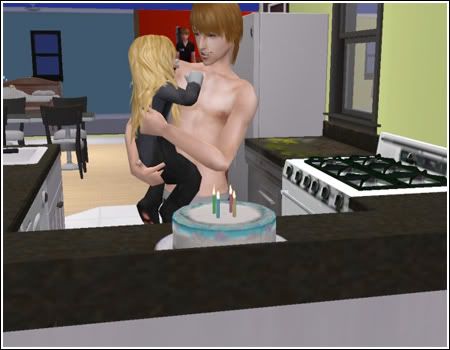 Brianna's birthday again!




She grew up really cute. =D




And... now she's randomly blowing bubbles. But she's still cute!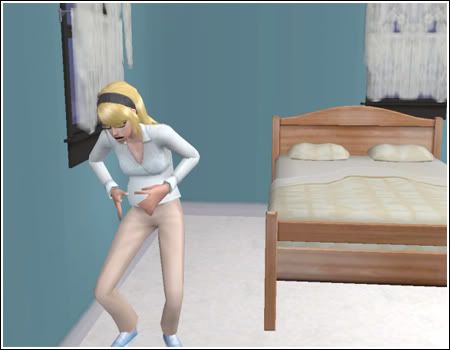 Time for baby #2.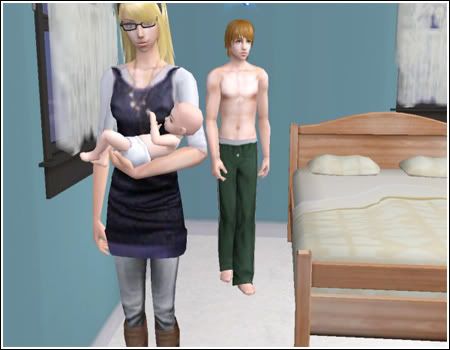 Another baby girl! She has blond hair, green eyes, and the light skintone just like her sister. Her name is Leighanne.

And this is where I leave off.

I hope you liked it. The next update should be posted sometime next week. =D


Missed something?
1.1
Stat Page
Current Music: Here (In Your Arms) - Hellogoodbye